Today is Jesse & Simon's birthday. So this shout out is for the both of them.
First we will wish Jesse a Happy Birthday. Jesse is my youngest son. I did not give birth to him, but he is still my son just the same. I tell Mike that the reason God put us together was that Jesse was actually was suppose to be my child, but that there was some kind of mixup in the preexistence & that he was sent to the wrong home. The mixup had to be fixed, so Mike & I got together. I have to put up with Mike in order to have Jesse. lol. Just kidding honey, you know I love you. This is our family joke. Mike always says "Are you sure that Jesse isn't really yours?" Jesse & I are a lot alike. We think the same way.
Jesse is 18 years old today. So now he is officially an adult. Just want Jesse to know that I love him & I am so happy that I have been able to be his mom, even though I know I am not his real mom, but I love him as any mother would love their own son just the same. I will always be here for you. Happy Birthday!!!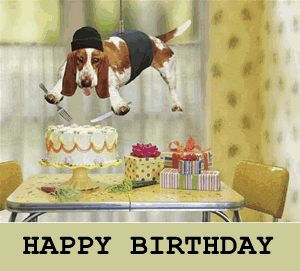 Next is Happy Birthday to Simon. Simon is Andrea & Jamey's 3rd son. I am not sure how old he is today. I think he is 14. But not positive. If I am wrong, too bad!!! You are a great nephew. I love how goofy you are. Don't ever change. Happy Birthday to you!!!